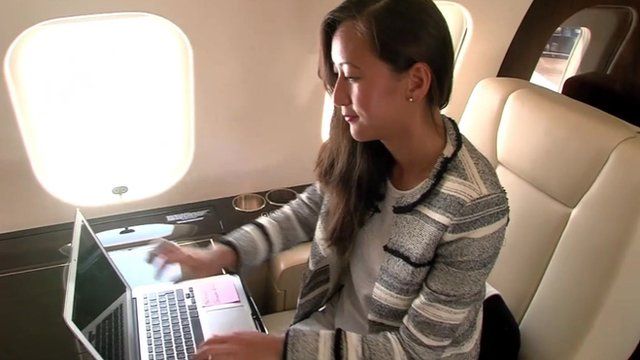 Video
Is a reliable wifi connection possible at 30,000ft?
Anyone who has ever used the internet on a plane may have a less than favourable view of the experience - low speeds, delays in pages loading, dropped connections.
And this service all comes at a significantly higher cost than what can be bought on the ground.
So, will there ever be a time when we will all be surfing at 30,000ft? The BBC's Leisha Chi reports from the Singapore Airshow.
Go to next video: Singapore Airshow: Rising defence spend