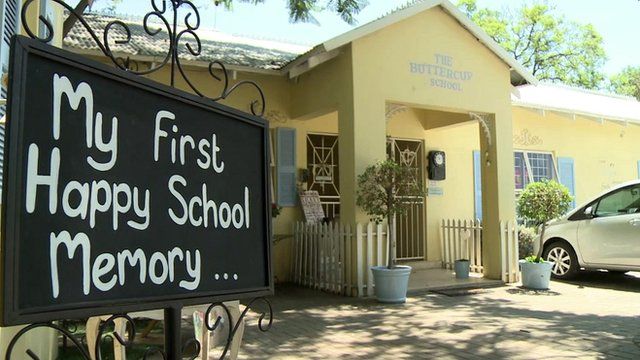 Video
South Africa: Investing in nursery schools
In a child's school career, the kindergarten years were traditionally supposed to be happy and care-free. Nowadays even those early years of education are regarded as formal training, that should prepare toddlers for the future demands of life and work.
South Africa is one country investing more money in nursery schools, hoping that during these formative years, the artisans and engineers of tomorrow can be nurtured. However, with the serious economic challenges that the country is facing, it's hard to determine whether these programmes will eventually be successful.
As part of our Education series, Investing in the Next Generation, the BBC's Lerato Mbele has been visiting pre-schools around Johannesburg.
Go to next video: What's the point of an expensive MBA?