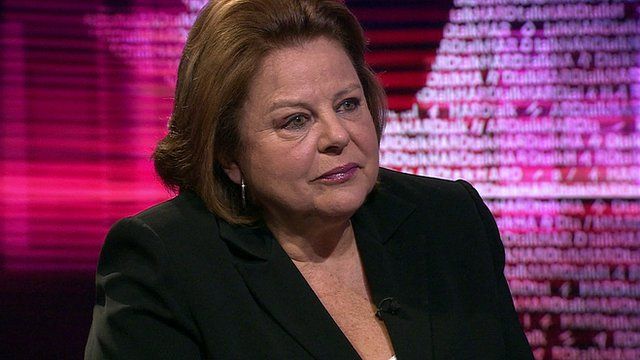 Video
Greek bank chief optimistic on economic 'restart'
The chair of National Bank of Greece has told BBC HARDtalk there is optimism the country will get an economic "restart".
"A lot will depend on the banks," said Louka Katseli, adding that political and economic certainty as well as promoting investment would also be important.
In 2015 Greece received a third financial bailout worth about 85bn euros (£61bn; $95bn).
Greece's biggest banks have recapitalised, but strict capital controls remain in place for people. Greeks are restricted to withdrawing no more than 420 euros per week from their accounts.
Watch the full interview on BBC World News and BBC News Channel on Monday 1 February 2016.