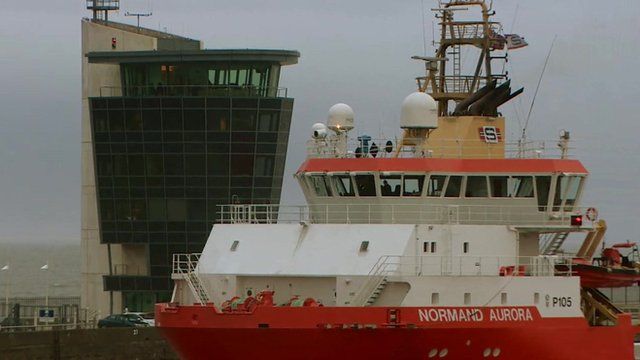 Video
ONS says UK economy has slowed due to oil crisis
The Office for National Statistics says that overall the UK economy slowed down last year.
Gross Domestic Product (GDP), which is the total value of all goods and services, grew by 2.2% in 2015, down from 2.9% in the previous year.
While service industries have been growing, manufacturing and oil and gas production have suffered because of weak global demand and a sharp fall in prices.
One of the areas most affected by the oil slump is Aberdeen, the hub of the North Sea oil industry, which learned it is to get £0.5bn of investment.
Sarah Smith reports.
Go to next video: Who's up and who's down in UK economy?