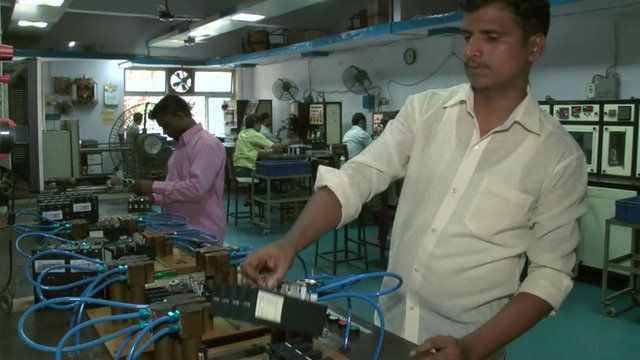 Video
Davos: India's innovation and job creation balance
At the 2016 World Economic Forum in Davos this week, one theme is "mastering the fourth industrial revolution" - in other words, how to get the most out of the way technology is changing our lives and our economies, particularly in the manufacturing sector.
With a vast and cheap workforce, India has been naturally drawn towards labour intensive industries. But as times change, the government wants to encourage a different kind of manufacturing - one that uses the latest technology and smart innovations.
The BBC's Shilpa Kannan has been to the tech hub of Bangalore to ask if Indian manufacturing can modernise and yet still create jobs.
Watch: India Business Report
Go to next video: Tailoring India's global textile trade