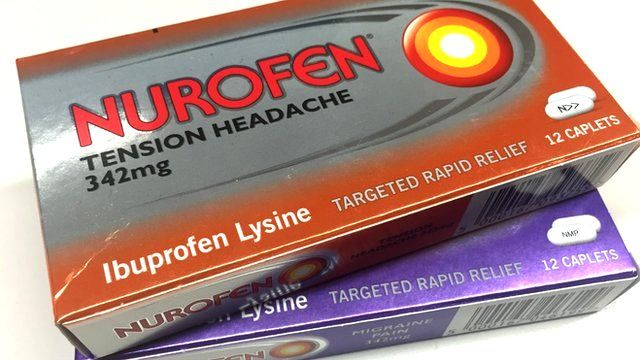 Video
Nurofen ban explained - in 60 seconds
The UK maker of the Nurofen "specific pain" range of products has defended their packaging, after an Australian court ordered the products off shelves.
The court said the UK-based Reckitt Benckiser had misled consumers.
It said products marketed to treat specific pains, such as migraine, were identical to one another.
Nurofen said the products had been "designed to help the consumer easily navigate our range", particularly in groceries where there was no pharmacy.
Nurofen said that it had not intended to mislead customers in Australia.
The products affected by the Australian court order include Nurofen Back Pain, Nurofen Period Pain, Nurofen Migraine Pain and Nurofen Tension Headache.
"Nurofen did not set out to mislead consumers," said a spokeswoman for Reckitt Benckiser, Montse Pena.
Manufacturer Reckitt Benckiser said the case related only to Australia, and that it was continuing to work with regulators there "to ensure Nurofen packaging continues to be fully aligned with all guidelines and requirements".
It said the ruling would not be applicable in other countries, including the UK, where it sells Nurofen Migraine Pain and Nurofen Tension Headache in caplets, as well as Nurofen Express Period Pain in soft capsules. No legal action has been taken against Nurofen in the UK.
The BBC's Simon Gompertz explained the different legal regimes that apply in the UK and in Australia.
Producer: Ed Ram
Go to next video: Ruling over misleading Nurofen packaging