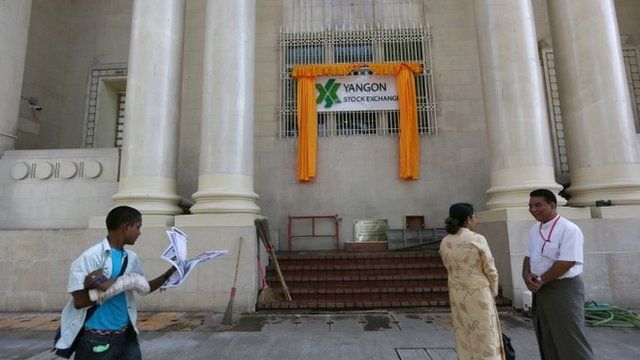 Video
Inside Myanmar's first stock exchange
Myanmar (formerly known as Burma) is set to open its first stock exchange early next year.
The names of the first six companies to be listed on the exchange were announced were announced a launch event this week.
The move has been made possible by the easing of international sanctions together with technical assistance from the Japanese government.
The BBC's Jonah Fisher has more from Yangon.
Go to next video: Tough times in the global tea trade