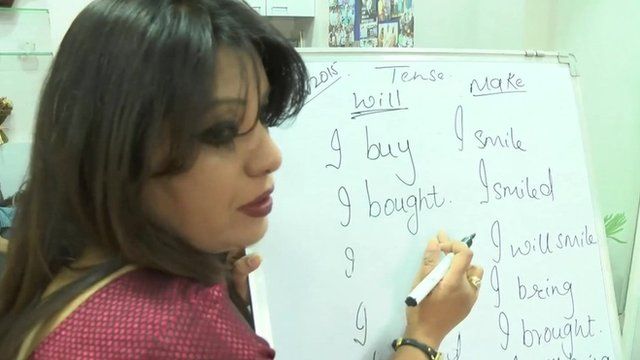 Video
India's demand for English language growing
Across India, you will find people speaking more than 400 languages and dialects - but only 22 of them are classified as official languages.
They include English, which is widely spoken in the big cities.
And with rapid urbanisation, the demand for businesses that can help people learn or improve their English is growing.
Sameer Hashmi reports from Mumbai.
Go to next video: India's smartphone losers