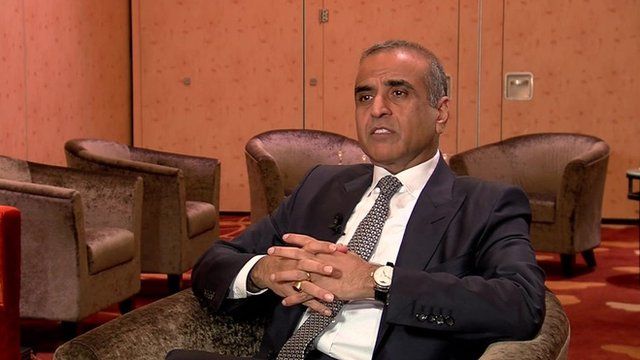 Video
One of India's wealthiest on tax reforms
India's parliament has begun considering a goods and services tax, which could fundamentally change the way the economy works.
The tax would be levied on the manufacture, sale and consumption of goods and services across the country, replacing taxes currently levied at the state level.
But, it would also require a constitutional amendment. It is one of many changes promised by the Prime Minister Narendra Modi.
So how do the country's business leaders feel about the pace of reform?
Asia Business Correspondent Karishma Vaswani spoke to one of India's wealthiest businessmen, Sunil Mittal, founder and chairman of Bharti Enterprises.
Go to next video: Microfinancing small Indian firms