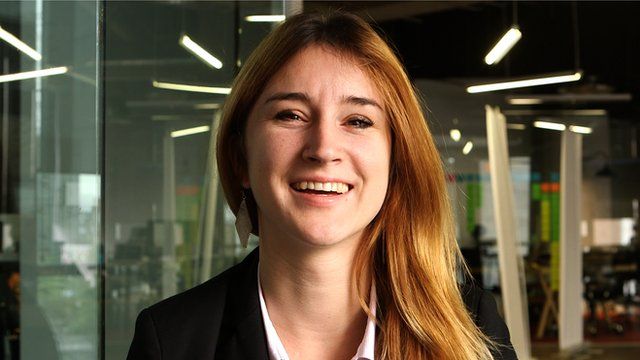 Video
Cristina Randall, 29, Mexico
Cristina Randall moved from Canada to Mexico and founded Conekta, an online payment system.
It is designed to allow businesses that normally lack access to the usual commercial channels, such as outdoor markets, to move their transactions online.
"Building a company is a marathon not a sprint," she says.
"Success will not happen overnight. It takes years and years to build an empire as well as determination and patience. There is no easy shortcut and no substitute for hard work."
You can find our 30 entrepreneurs talking about their experiences in under 30 seconds each on our 30under30 .
Go to next video: Paulina Arreola, 24, Mexico