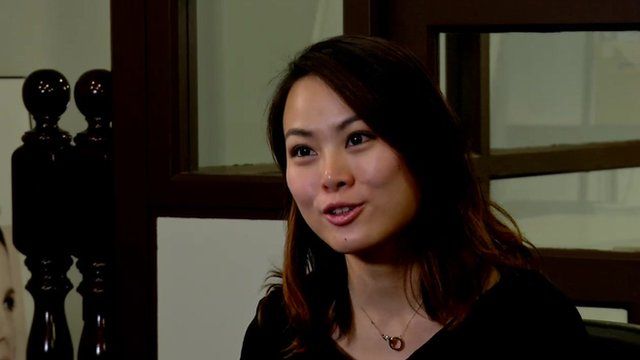 Video
Pauline Ng, 29, Singapore
Pauline Ng teamed up with her mother in 2009 to set up an award-winning facial spa called Porcelain. They encourage customers to stop wearing foundation so their skin can breathe.
"A lot of mistakes that I have made in the past, when I was younger, had to be made so that I could grow." She says.
"But if there was one piece of advice I could give myself it would be to perhaps weigh things out a bit more and not to be too rash. In the past when you are young, you are fearless. So now I would tell myself to weigh things out a little more. To not to be too overly emotional when it comes to dealing with work. You have to always be professional."
You can find our 30 entrepreneurs talking about their experiences in under 30 seconds each on our 30under30 special report .
Go to next video: Xian Xu, 28, China