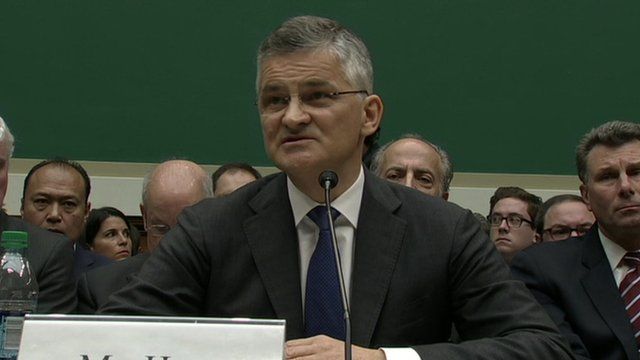 Video
Volkswagen's US boss apologises for emissions scandal
Volkswagen's US boss Michael Horn has apologised for the emissions fraud.
Speaking before a US Congressional committee he said: "I would like to offer a sincere apology for Volkswagen's use of a software programme that served to defeat the regular emissions testing regime."
He admitted that he was informed about the process, but said he was not then told that the company's vehicles included such a device.
German prosecutors launched their investigation into the scandal last week, after receiving about a dozen criminal complaints from citizens and one from Volkswagen itself.
Go to next video: VW boss: 'We have totally screwed up'