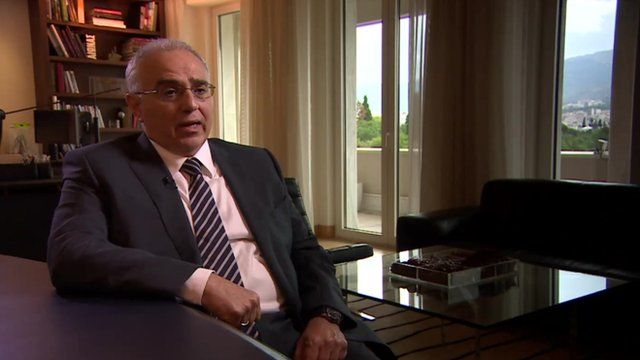 Video
Greek debt crisis: Eurobank boss warning over bank closures
In an exclusive BBC interview, the chairman of Greece's Eurobank has warned that Greek banks may have to close for days if the country's government fails to reach an agreement on Monday with creditors to avoid default.
Speaking to BBC economics editor Robert Peston, the chairman of Greece's fourth-biggest bank, Nikolaos Karamouzis, confirmed that the European Central Bank has agreed to keep Greek banks alive.
But he warned there was a genuine risk of Greek banks being forced to close their doors and cease dispensing cash for days, if the Greek government led by Alexis Tsipras fails to convince eurozone finance ministers and government heads that it is taking credible steps to balance its books.