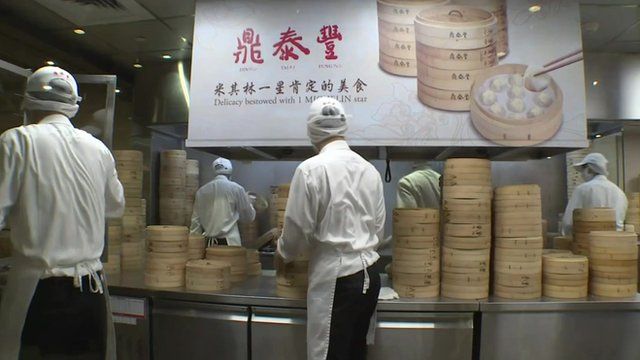 Video
Why Din Tai Fung dumplings are famous
For our Taste of Asia series in 2015, the BBC looks at what's popular when it comes to food across the region, who is behind the creations, the business models that sustain the foodie set-ups - and how they make a profit.
In this segment, we visit Taiwan, which is well known for making many of the world's high-tech gadgets. Now the island is hoping to be known for its cuisine as well.
But only one of its food brands has become world famous: dumpling maker Din Tai Fung.
Our Taipei correspondent Cindy Sui finds out what makes these dumplings special and why it's been difficult for other Taiwanese companies to emulate the company's success.