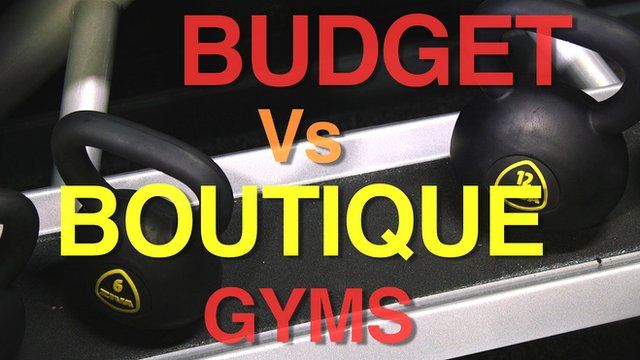 Video
Gym wars: Survival of the fittest
With household budgets squeezed, the health and fitness club sector has enjoyed little growth in the past five years.
In terms of overall members, the biggest health clubs remain David Lloyd and Virgin Active.
But two new types of business model are on the rise, known as the 'boutique' and 'budget' gym.
Boutique gyms are more expensive: small, often chic clubs that specialise in instructor-led sessions. They claim to be offering a "lifestyle".
Budget gyms - like Pure, The Gym and Kiss - are 'no frills', so they don't have expensive facilities like swimming pools. They stay open 24 hours by using an automated security gate system, and their prices are cheaper than the larger, middle-of-the-range clubs.
Video journalist Dougal Shaw took a tour of two gyms, with Giles Dean, chief executive of the 1Rebel boutique gym, and Humphrey Cobbold chief executive of budget chain, Pure gym.
Data courtesy of Mintel and UK Active
Go to next video: The end of the jumbo?