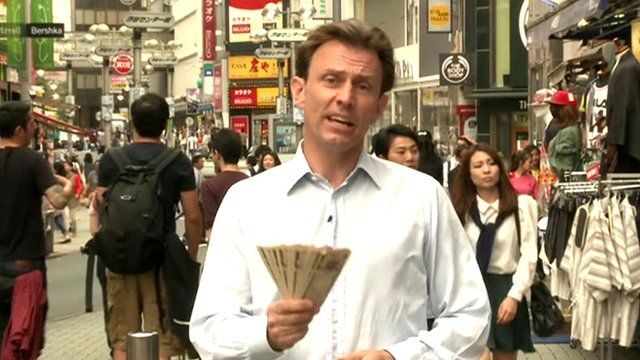 Video
Japan's growth on the up, but economic woes remain
Japan's economy grew faster than expected between January and March, boosting hopes that the economy is recovering from last year's recession.
The economy expanded 0.6% in the period compared to the previous quarter, marking its second consecutive quarter of growth.
The result was far better than the 0.4% analysts had expected.
Despite the positive numbers, however, average Japanese families will continue to feel the pinch, at least for now.
And that's not such good news for a country that relies on domestic consumption for about 60% of its economy.
Rupert Wingfield-Hayes explains more.
Go to next video: Japan's first post-WWII arms exhibition