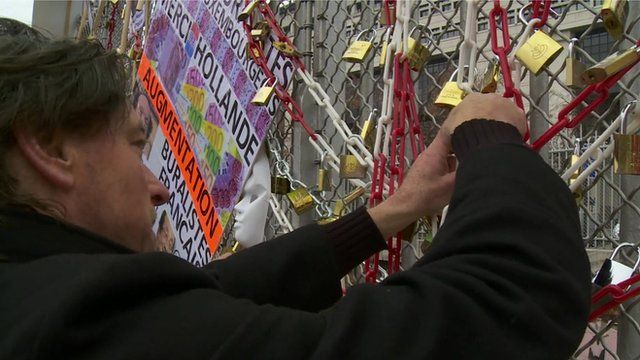 Video
French businesses challenge Hollande over reform
French business groups are holding a week of protests to press the country's embattled President Francois Hollande to step up the pace of reform to help businesses.
They say that despite a change of tone from the Socialist government, businesses still suffer from a crippling burden of taxes and red tape.
But the new Socialist economy minister, former banker Emanuel Macron, insists that reforms to help restore competitiveness are already under way.
Hugh Schofield reports.
The company's owner came to national attention when she challenged president Hollande on the problems of running a business. Taxes and payroll charges make it impossible to compete...
pro-business protesters want more proof that the French government will carry out necessary reforms...
Go to next video: The trouble with France - in 60 secs