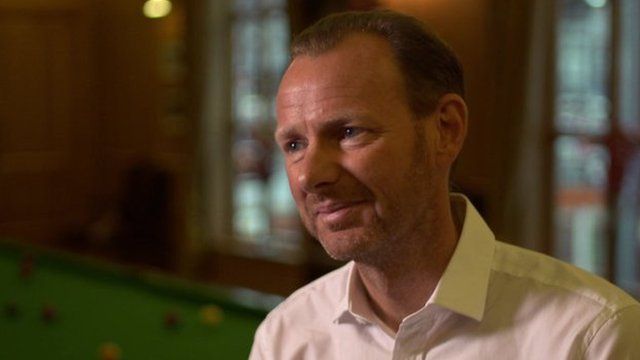 Video
RBS critic: 'They wanted to cause disruption'
A businessman who wrote a report for the government that criticised RBS has been told he can no longer remain a customer of the bank, Panorama has learnt.
In the 2013 report, Lawrence Tomlinson accused RBS of systematically wrecking viable businesses.
And in 2014, RBS deputy chief executive Chris Sullivan told him he would have to take his mortgage, business and personal accounts to another bank.
The bank eventually backed down over the mortgage on his home, but Mr Tomlinson had to find an alternative bank for his business, which employs more than 2,000 people.
RBS denied the decision had anything to do with the critical report.
Watch Panorama: Did the Bank Wreck my Business? on BBC One, 24 November at 20:30 GMT or catch up later on iPlayer.
Go to next video: RBS apology for 'incorrect' evidence