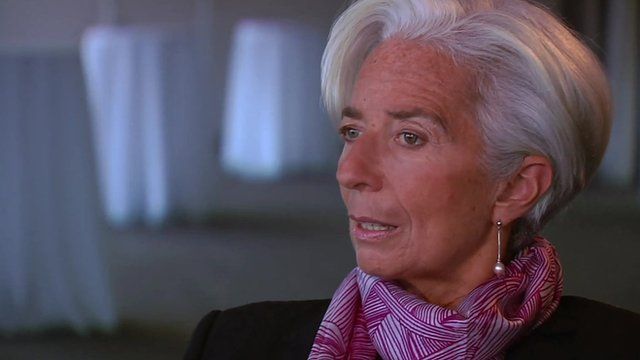 Video
G20: IMF's Lagarde calls for leaders to deliver on commitments
IMF chief Christine Lagarde has told the BBC she wants more than words from G20 leaders and a delivery on the commitments on growth, jobs and infrastructure.
Leaders of the world's 20 largest economies are gathering in the Queensland city of Brisbane for the G20 summit this weekend.
The two-day summit, attended by the US, Chinese and Russian leaders among others, will focus on promoting growth.
Ms Lagarde told the BBC's chief business correspondent Linda Yueh the recovery to the global economy was fragile and "insufficient to create the jobs that are needed".
She also said that the hoped the summit would be an opportunity to discuss other world issues, including the Ebola outbreak in West Africa.
Go to next video: Lagarde: Economic growth 'too low'