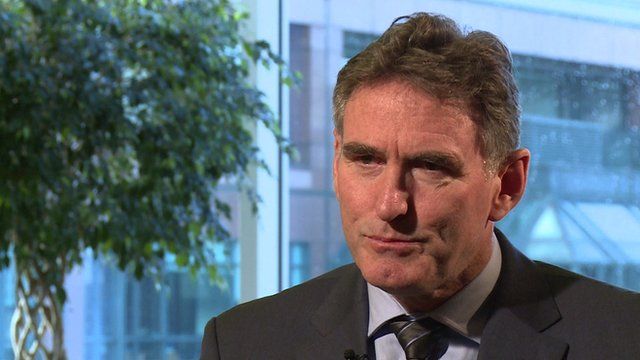 Video
Royal Bank of Scotland 'anger' at traders' actions
The Royal Bank of Scotland is one of the five banks that have been collectively fined by UK and US regulators for traders' attempted manipulation of foreign exchange rates.
RBS chief executive Ross McEwan said that he was angry that a "small group of people can bring the reputation of RBS into disrepute again".
The Royal Bank of Scotland said it had placed six individuals into a disciplinary process and suspended three of them pending its own further investigation.
Mr McEwan told BBC business editor Kamal Ahmed that "people need to be accountable for their actions".
Go to next video: Five banks fined £2bn by regulators