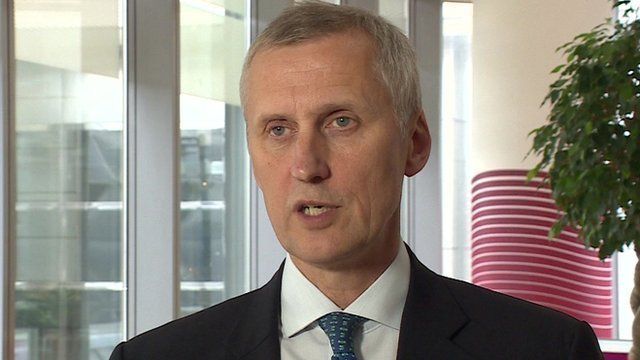 Video
Forex failings let down public trust, says FCA
The attempted manipulation of foreign exchange rates by banks will add to the public's distrust of the sector, the Financial Conduct Authority's chief executive Martin Wheatley has said.
HSBC, Royal Bank of Scotland, Swiss bank UBS and US banks JP Morgan Chase and Citibank have been collectively fined £2bn by UK and US regulators.
Mr Wheatley explained that a change in banking culture, revised remuneration practices and greater personal accountability for wrongdoing would all be required to prevent such practices from happening again in future.
But he added that the banks' fines were not "the end of the story", as the individuals responsible "will face the consequences" too.
First broadcast on BBC Radio 4's Today programme on Tuesday November 11 2014.
Go to next video: How might forex market be rigged?