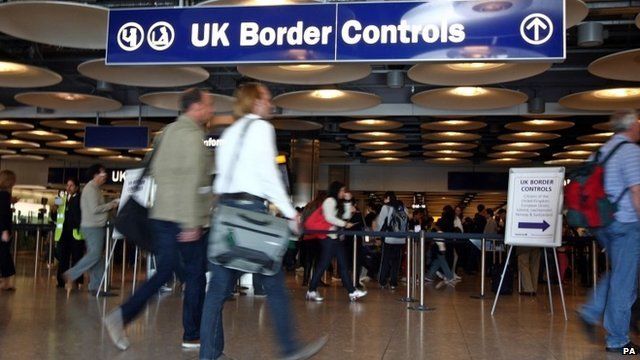 Video
Immigrants 'benefit UK welfare system'
Immigrants arriving in the UK since 2000 have been a "net benefit" to the welfare system, the director of University College London's Centre for Research and Analysis of Migration has said.
Professor Christian Dustmann said this was true of both EU and non-EU immigrants.
But Sir Andrew Green, chairman of the think tank Migration Watch UK, explained that this trend might reverse in future.
He said that while those moving to the UK are generally "young, fit and healthy" and therefore likely to benefit the economic system, they could have the opposite effect later in life.
First broadcast on BBC Radio 4's Today programme on November 5 2014.
Go to next video: Merkel's warning 'bloodcurdling'