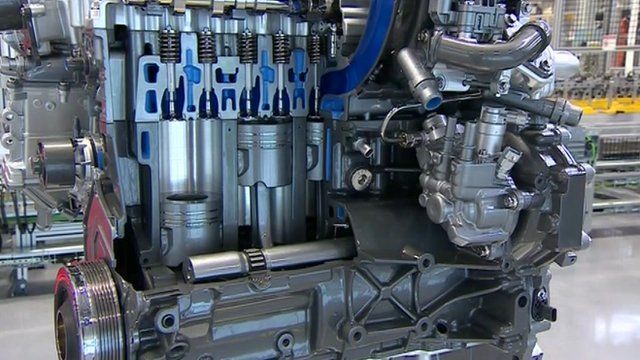 Video
Inside the high-tech Jaguar Land Rover engine factory
UK car manufacturing in the first nine months of the year hit a six-year high, despite a dip in production last month.
More than 1.13 million cars were produced between January and September, the best comparable figures since 2008, the Society of Motor Manufacturers and Traders (SMMT) said.
Meanwhile figures released earlier this month showed UK car sales hitting a 10-year high in September with sales rising 5.6% to 425,861 from a year ago.
Steph McGovern reports from the new Jaguar Land Rover Engine Manufacturing Centre in Wolverhampton, where robots can construct an engine from its component parts in less than a minute.
Go to next video: 'Employment disparity' in car industry