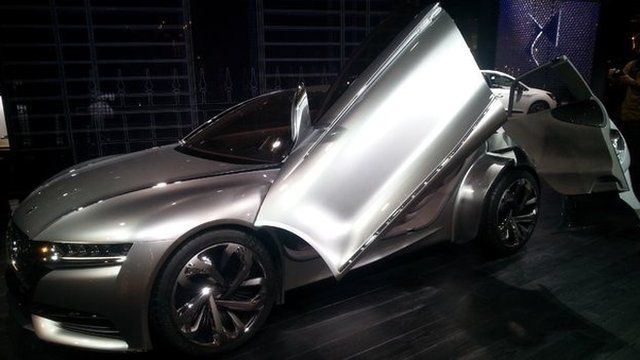 Video
Luxurious and innovative 'concept cars' on show
An eager crowd gathers, coloured lights blaze, and everyone stares eagerly at the mysterious shape concealed beneath dark covers at the centre of the stage.
Thumping music reaches a crescendo, the covers are removed with a dramatic flourish to reveal… what is actually a fairly dull and nondescript new car.
A middle-aged man in a suit then tells us all about it, at some length. This is a fairly common experience at the major international motor shows.
But every now and then, you do see a machine that is truly striking, truly unique, that sets your pulse racing. Invariably, it is a concept car.
The BBC's Theo Leggett reports from Paris.
Go to next video: The car that's powered by air