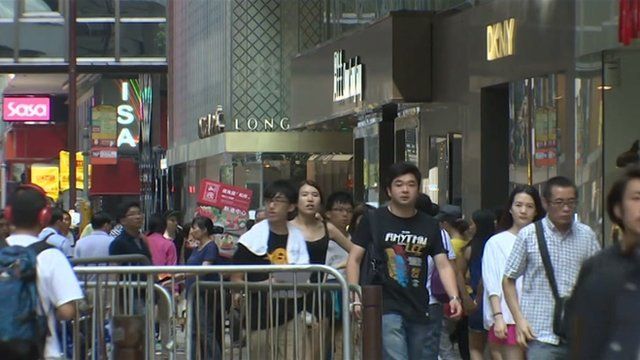 Video
Hong Kong BritCham weighs in on pro-democracy protests
The leaders of Hong Kong's pro-democracy protests have agreed to hold formal talks with the government over the standoff, which is now into its second week.
Protester numbers have dwindled as people return to work, causing some to speculate the Occupy Central demonstrations may be winding down.
The city's businesses are still trying to assess the damage from the protests. Some retailers say sales have dropped dramatically, while other companies maintain they've been unaffected.
Among those trying to assess the impact are members of the British Chamber of Commerce in Hong Kong.
The BBC's Asia Business Report spoke to its executive director Christopher Hammerbeck.
Go to next video: Hong Kong protests 'humiliating'