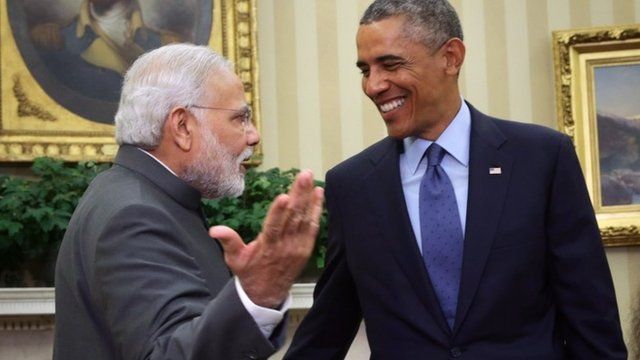 Video
Modi and Obama pledge to deepen economic ties
Indian Prime Minister Narenda Modi and US President Barack Obama have agreed to establish a joint program aimed at increasing business investment and trade.
The two leaders also signed a deal to expand defence and security cooperation after two days of talks at the White House.
India is counting on US investors to funnel funds into big infrastructure projects, while foreign investors are keen to see Mr Modi cut red tape and tackle corruption in Asia's third-largest economy.
From Washington DC, Brajesh Upadhyay reports on what has been a hugely successful trip for the Indian leader.
Go to next video: Modi wows Madison Square Garden