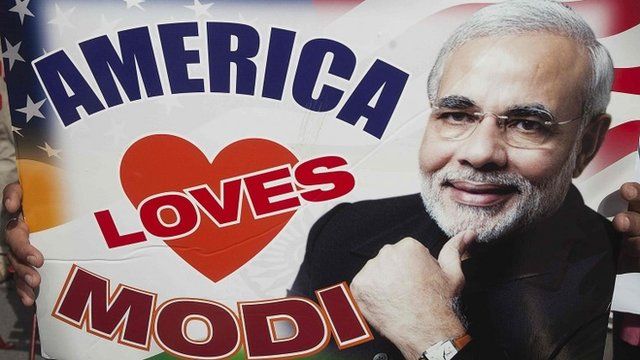 Video
India PM Narendra Modi looks to woo US investors
On his first official visit to the US, Indian Prime Minister Narendra Modi has received a welcome normally reserved for rock stars - including a sold-out crowd at Madison Square Garden.
Mr Modi is also scheduled to meet the bosses of some of America's biggest companies on Monday, including Google, General Electric, Goldman Sachs and Boeing.
His goal is to reassure US investors and business leaders that he's serious about dismantling some of the barriers to doing business in India.
But will his efforts work? The BBC's Michelle Fleury asked Sanjay Puri, President of the Alliance for US-India Business.
Go to next video: US prepares for 'rock star' Modi