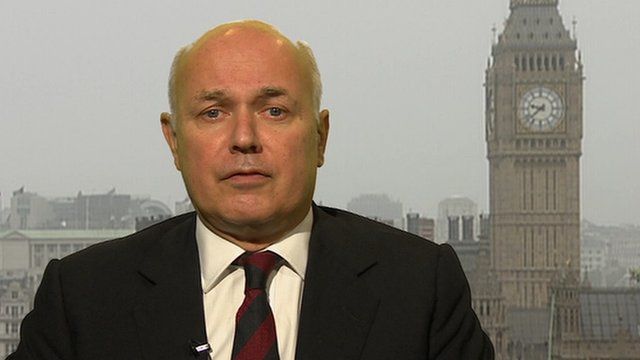 Video
Fall in UK unemployment 'very encouraging'
Work and Pensions Secretary Iain Duncan Smith has said the latest unemployment figures are "very encouraging".
The unemployment rate fell to 6.2% (or 2.02 million people) in the three months to the end of July - the lowest since the September-to-November period of 2008.
The Office for National Statistics figures also showed that the number of people claiming Jobseeker's Allowance fell below one million for the first time in six years.
However, average weekly earnings, excluding bonuses, in the May to July period, rose by 0.7% from a year earlier - much lower than the current inflation rate of 1.5%.
Go to next video: UK jobless rate at five-year low