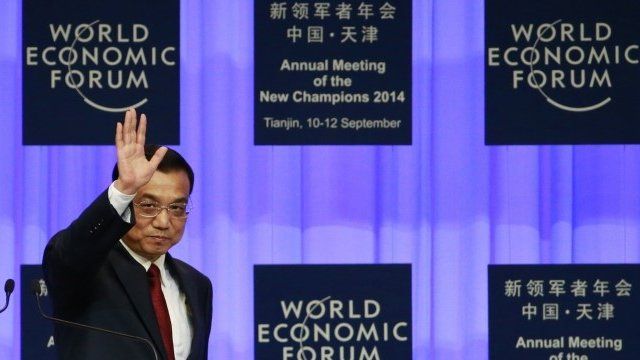 Video
China tries to ease foreign companies' concerns
China still wants you. That was Premier Li Keqiang's message to business leaders in his opening speech at the World Economic Forum, in Tianjin.
It comes after a number of anti-monopoly investigations into foreign companies, including Microsoft and Danone, which have raised concerns that oversees firms have been targeted by Beijing to limit competition.
Premier Li also gave words of reassurance on China's economy, saying it won't face a sharp slowdown.
Listening to Premier Li's speech was John Kurtz - the Asia Pacific head of the management consultancy AT Kearney. The BBC's Ali Moore asked him for his reaction.
Go to next video: China 'not rebalancing its economy'