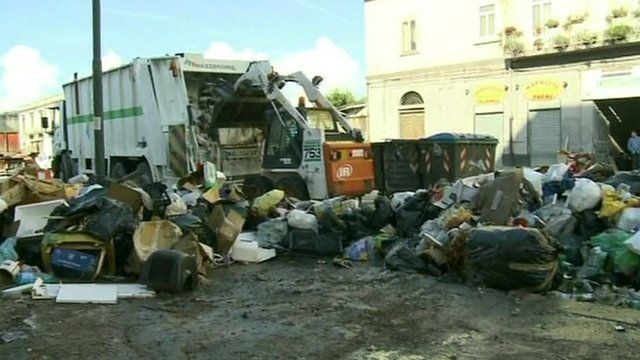 Video
Two sides of a Euro: The economy in Germany and Italy
The eurozone economies are still struggling for the most part, with most relying on Germany, whose economy is still fairly strong and robust .
Italy in particular is still struggling, its economy is the same size as it was in 2000 and its national debt is 130% of GDP.
What is needed to fix this, and what Germany's economy needs, are divergent, and solving this with a common European policy is one of the European Central Bank's biggest challenges.
Duncan Weldon reports from Naples and Munich on how the two economies compare and whether this problem can be solved.
Go to next video: Naples rally against mafia pollution