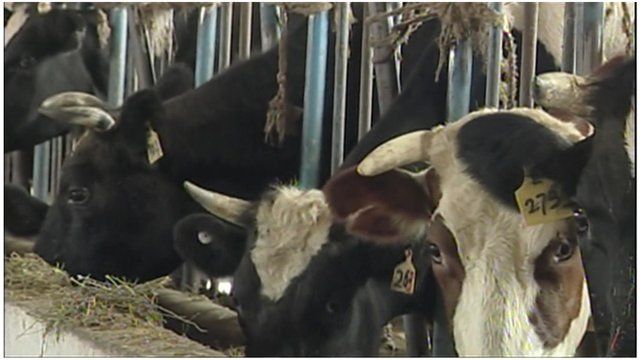 Video
Will China's yoghurt craze pay off?
The dairy industry is a crowded one. Globally, there are more than a dozen firms fiercely competing with each other.
They include Kraft from the US, Nestle from Switzerland, and Meiji from Japan.
And in China - the industry is dominated by Mengniu Dairy, which releases its half year earnings later on Wednesday.
With falling milk prices, companies are looking at other ways to make money, and Mengniu has recently decided to venture into the yoghurt business.
But will the strategy pay off? From Shanghai, the BBC's John Sudworth takes a look at China's dairy sector.
Go to next video: Raw milk sales decision welcomed