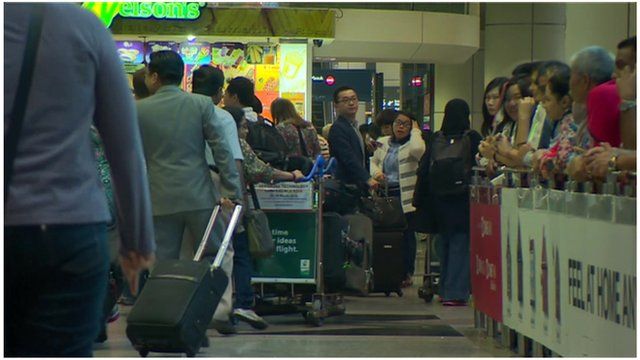 Video
"Alternatives" proposed for Malaysia Airlines job cuts
Investors are focused on Malaysia Airlines this week, with the financially troubled carrier revealing its latest earnings.
The firm is also widely expected to make an announcement on plans to restructure.
Malaysia's state investment fund and majority shareholder, Khazanah, is proposing a major overhaul in a bid to save the carrier.
The potential reforms reportedly range from a fleet re-organisation and a new chief executive, to broad job cuts.
Around half of the airline's almost 20,000 employees are represented by the National Union of Flight Attendants Malaysia, which has been resistant to reform in the past.
The union's president, Ismail Nasaruddin, told the BBC he hopes alternatives to job cuts can be found.
Go to next video: Malaysia's day of mourning for MH17