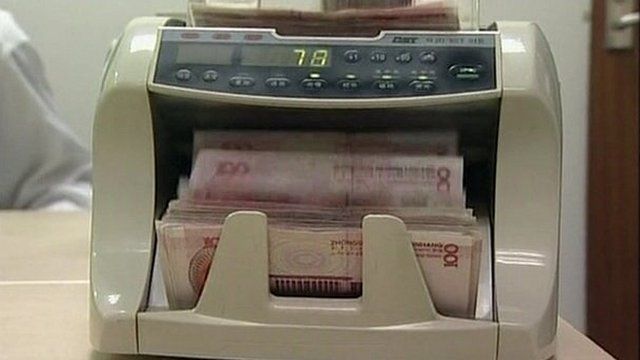 Video
Will China's rising bad bank loans increase?
Rising bad loans in China have put the spotlight squarely on the earnings of the country's biggest banks.
The latest to report, Agricultural Bank of China, releases earnings for the first half of the year on Tuesday.
An increase in non-performing loans has been a cause for concern for both China's policymakers, as well as foreign investors. Bad loans at Chinese banks totalled $80bn at the end of 2012.
By the end of last year, that figure had climbed to nearly $100bn. One of the main reasons is the slowdown in the Chinese economy, which has made it harder for businesses to repay their debts.
Arjuna Mahendran, chief investment officer at Emirates NBD explains.
Go to next video: Brics nations agree development bank