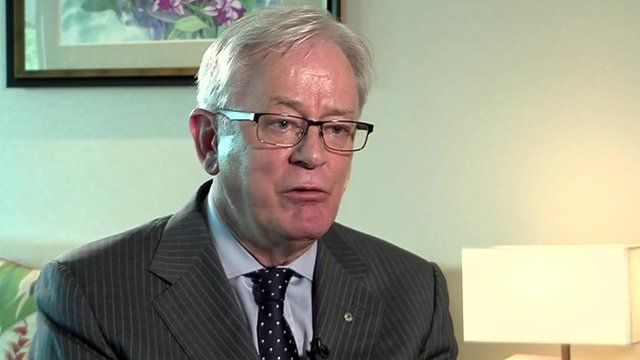 Video
Australia tries to charm China after MP's verbal attack
Australia is trying to prevent a trade row after one of its member of parliament (MP) launched an extraordinary attack on the Chinese government, live on national TV.
Mining magnate Clive Palmer described the Chinese as "mongrels" when asked about his legal battle with a state-owned Chinese company.
The timing couldn't be worse as Australia is currently trying to conclude a free trade agreement with Beijing.
Australia's Trade Minister Andrew Robb tells the BBC's Ali Moore what he is doing to calm the situation.
Go to next video: Australia MP's verbal attack on China