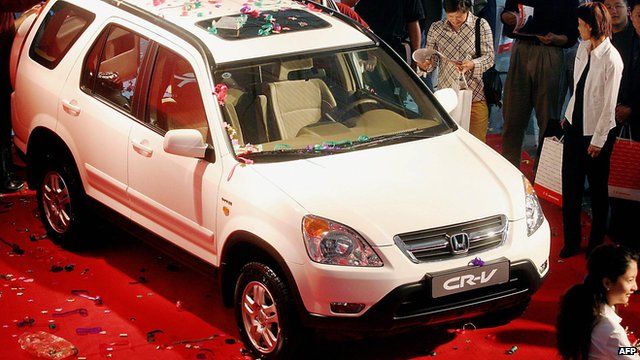 Video
Japan car recall 'unlikely' to hit sales
Three of Japan's biggest carmakers, Honda, Nissan, and Toyota, have added more cars to the recall they issued last year over a defect in passenger airbags.
Honda and Nissan have added 2.8 million vehicles, while Toyota has recalled an additional 650,000 cars.
The latest recalls takes the total number of cars recalled due to the issue to nearly seven million globally.
The affected vehicles have a defective part - supplied by Takata Corp - which "could cause the airbag inflator to rupture and deploy the airbag abnormally in a crash".
Hans Greimel, a Tokyo-based journalist, told the BBC the problem is unlikely to hurt sales of carmakers.
Go to next video: Wild meadow created at car plant