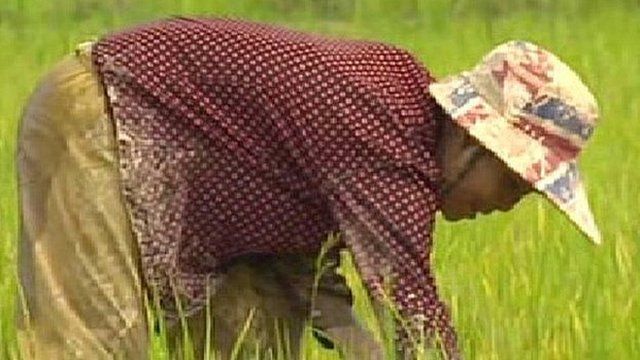 Video
Thailand military leaders to pay rice farmers
Thailand's coup leaders have been quick to say they will focus on fixing the country's economic problems.
The military rulers have promised to find ways to boost growth, and they've committed to paying farmers who are owed money from the previous government's rice subsidy scheme.
The former Thai government was buying rice at prices significantly higher than found on world markets, and protesters said the system was corrupt.
But more recently many rice farmers were left out of pocket, with the authorities unable to make the payments. Jonathan Head reports from Bangkok.