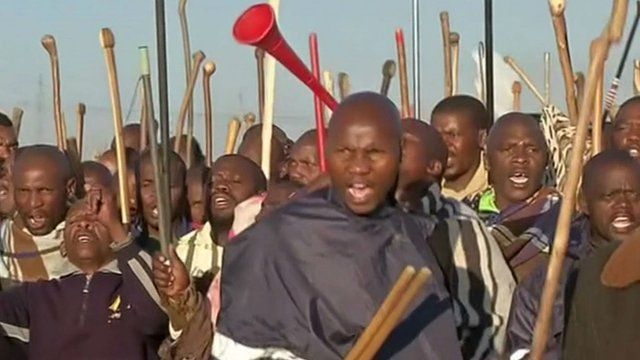 Video
Deadlock continues at South Africa's platinum mines
In Rustenburg, South Africa, platinum miners were expected to return to work this week, after being on strike for more than four months.
It follows an agreement that workers entered into separately with mining bosses, side-stepping the majority union - the Association of Mineworkers and Construction Union (Amcu).
But some of the miners who tried to return, were killed by their colleagues.
Amcu has told its members they must not go back to work until their demand is met, which is a monthly salary of 12,500 rand (£715/; $1,200).
The BBC's Milton Nkosi reports from Marikana in Rustenburg.
Watch: Africa Business Report
Go to next video: Stalemate for SA's platinum miners