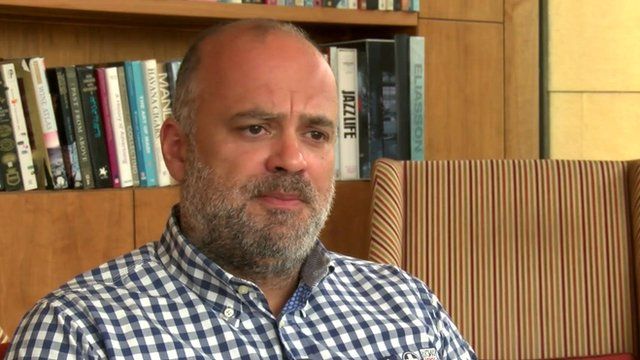 Video
In Damascus 'there are not many choices'
Syrian businessman Ammar Sinan is one of the many who is having to brave daily life in Damascus. He runs both a healthcare supplies and a satellite communications company in the capital.
He is a self-proclaimed member of what he calls Syria's one-million dollar club. He says that means he's got significant capital invested in Syria but not enough to allow him to set-up a business somewhere else. In other words, he's stuck there.
His wife and children have moved to Canada but his elderly parents live with him. While passing through neighbouring Beirut, he met the BBC's Middle East Business correspondent, Mark Lobel, and gave his account of life in Damascus.
Go to next video: Sounds of life inside shattered Homs