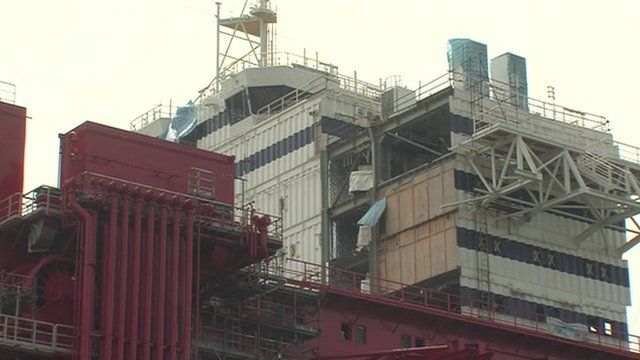 Video
How to build a floating hotel for a harsh environment
Imagine trying to sleep at night, out in the middle of the North Sea, as 100ft (30m) waves lap against your window.
It is a scary situation, but one that Keppel FELS says it is more than prepared for, as it introduces the next generation of so-called "floatels", or floating accommodation primarily for oil rig workers.
The firm has worked on introducing cutting-edge technology as the hunt for oil leads workers to ever-more remote places.
The company's executive director, Aziz Merchant, explained to the BBC's Sharanjit Leyl, how one of these floatels - costing more than $300m (£177m) - get built.
Go to next video: Fracking plans spark oil well warning