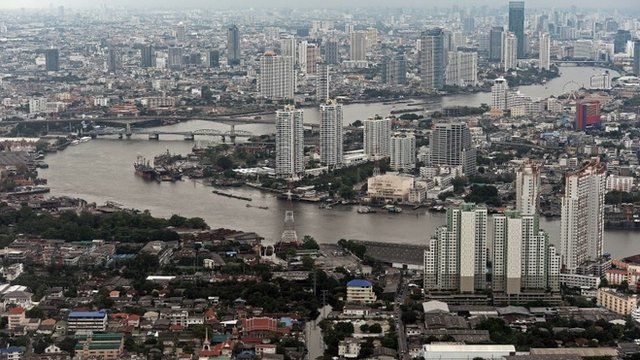 Video
Thai economy needs political certainty
Thailand may be a step closer to ending its long-running political crisis.
Prime Minister Yingluck Shinawatra's caretaker government has agreed to hold a new election in July following months of violent street protests.
However, the prime minister still faces the risk of being removed from office by the country's courts.
She's been given until Friday to submit her defence against allegations of abuse of power - but she's not expected testify in court.
Song Seng Wun, an Asia economist at CIMB Research, tells the BBC that Thailand's economy needs political certainty.
Go to next video: 'Red shirts' rally in Bangkok