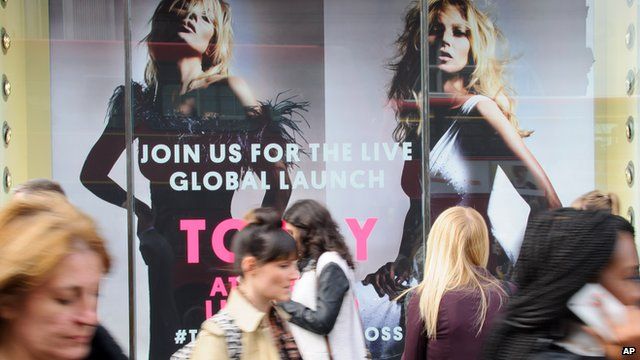 Video
Celebrity fashion endorsements 'more prevalent'
Topshop has launched its latest, highly anticipated collection with model Kate Moss.
It is the latest high street store to team up with a celebrity, following Rihanna's collaboration with River Island and Marks and Spencer with Emma Thompson.
Fashion merchandising expert Maria Malone say the trend is becoming "more prevalent", with stores putting aside more money to pay for marketing.
She told BBC Radio 5 live's Wake Up to Money: "The idea is that, as individual shoppers, we get confidence from seeing people we admire aligning themselves to something we might want to buy."
Go to next video: Moss 'still wanted all over the world'