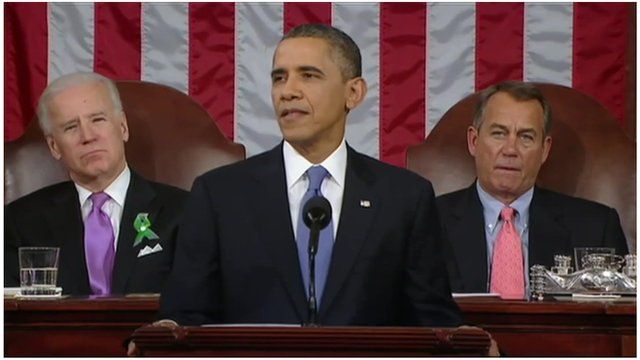 Video
Obama's trade deal throws US jobs into question
US President Barack Obama is due to hold talks with Japanese Prime Minister Shinzo Abe on Thursday.
The Trans Pacific Partnership (TPP), a potential free trade deal involving 12 countries, is expected to be high on their agenda.
The US and Japan hold the key to the success of negotiations of the deal.
But even if a deal is agreed on, President Obama may find it tough to convince the US Congress to approve it.
Some businesses have questioned the impact the deal may have on US jobs.
The BBC's Samira Hussain reports.
Go to next video: How will US trade deal affect Japan?