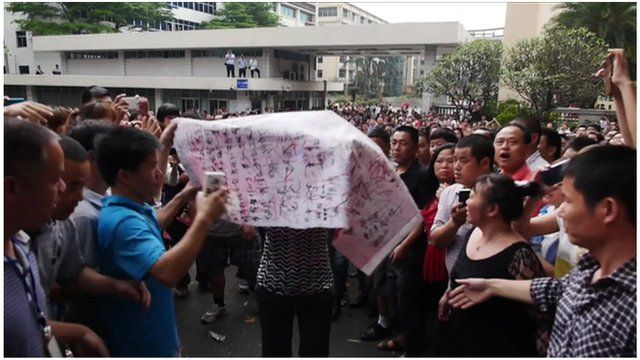 Video
Thousands of China workers on strike
Labour disputes pop up regularly in China, but one strike in the southern Chinese city of Dongguan is attracting attention because of its size.
On Monday, 40,000 workers walked off the job at seven giant Yu Yuan shoe factory locations across the city. They say they are owed social security payments of 11% of salary by the factory owners and the government - theirs by law.
A vocal minority have also been involved in loud, sometimes violent protests. Some people have been injured but protestors say they will stick with their battle until they get what they are owed.
From Dongguan, the BBC's Celia Hatton takes a closer look at the standoff.
Go to next video: China journalists in rare strike