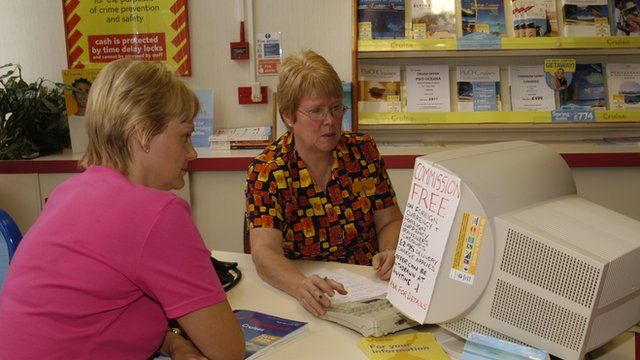 Video
High street travel agent closures rise by 45%
The number of high street travel agency closures has risen by 45% over the last year.
According to research by accounting firm Wilkins Kennedy, 77 travel agencies became insolvent in the last 12 months, compared to 53 in the preceding year.
The study suggested that online travel bookings and unrest in countries such as Egypt, Morocco and Thailand could be fuelling the rise.
Anthony Cork from Wilkins Kennedy told BBC Radio 5 live's Adam Parsons: "We're coming out of a recession. People want bargains and obviously the easiest way to do that is to flick online."
Go to next video: Ski holiday scam 'cost thousands'