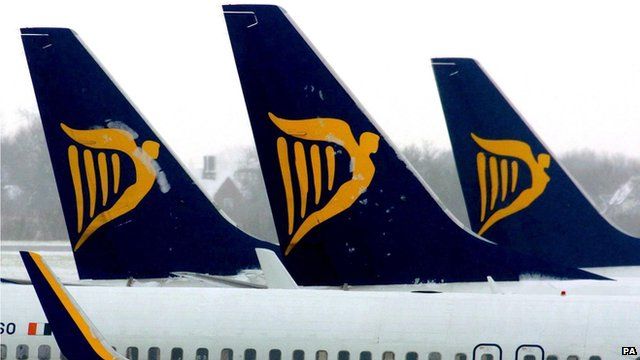 Video
Ryanair sets out to improve customer service
Ryanair boss Michael O'Leary has hired a new marketing team to give the company an image makeover.
As a response to "higher expectation" from customers, the airline has already introduced extra baggage allowances, seat allocations and improved its website whilst retaining low fares.
Kenny Jacobs, the new head of Ryanair marketing, said the company had to "keep evolving" but would harness some of Mr O'Leary's controversial publicity tactics "in the right way."
He told BBC Radio 5 live's Wake Up to Money: "Controversy gets you headlines, and headlines gets people looking up Ryanair... As a marketing model it's not traditional but it's absolutely worked."
Go to next video: Ryanair expands Stansted operation