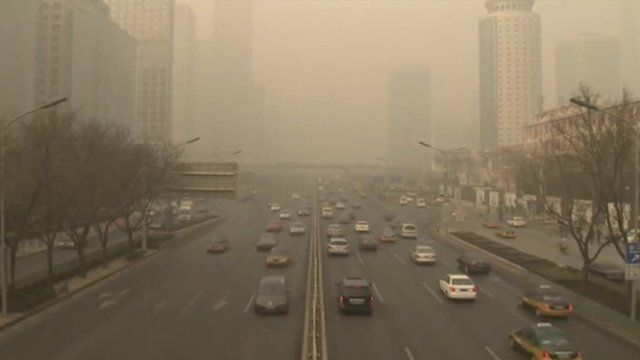 Video
Panasonic compensates employees for Chinese pollution
If you're employed by a big corporation and they send you abroad for work, the transition is often helped by a juicy relocation package.
This can involve subsidised housing and regular flights home.
But now Japanese electronics firm Panasonic is offering staff moving to China a payment to help cope with the country's notorious smog.
The company is to pay expatriate employees a 'pollution premium'.
So how unusual is this move by Panasonic? With China so important to the global economy, are we likely to see more companies following Panasonic's lead?
The BBC's Theo Leggett reports.
Go to next video: China smog 'is health crisis'