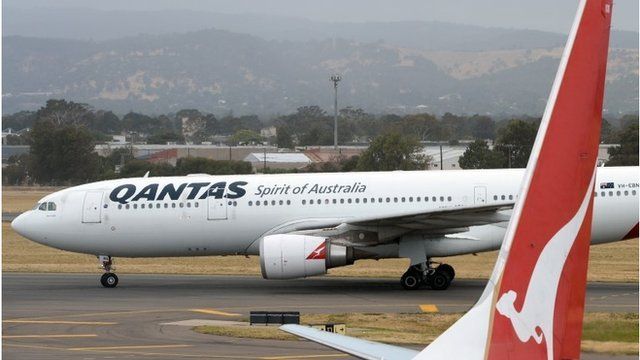 Video
Australian workers hit out at Qantas Airways job cuts
Australian workers have called for a change of strategy at Qantas after the struggling airline announced plans to cut 5,000 jobs.
Transport unions say their members, and the company, are suffering from poor management decisions and the airline has wasted money on a failed expansion into Asia.
Qantas executives are meeting with union officials to discuss the cuts, which were announced alongside half-yearly losses of A$252m ($226m) before tax.
Matthew Rocks, from the Transport Workers' Union of Australia, described what workers wanted to see.
Go to next video: 'Make or break for flying kangaroo'