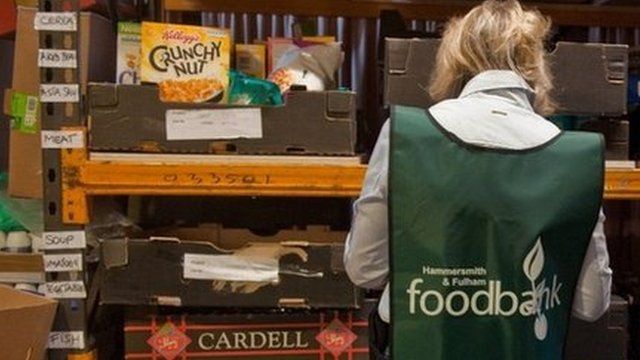 Video
Half of food bank referrals 'due to benefit changes'
"Over 50%" of people referred to food banks by care professionals are sent there because of "benefit changes [and] delays", Alison Ingliss-Jones, trustee of Hammersmith and Fulham Food Bank, has claimed.
Speaking to the Today programme, Ms Ingliss-Jones added that the number of people using food banks is "on an ongoing upward trajectory".
But Robin Aitken, co-founder of the Oxford Food Bank, said "there is no reliable data" to suggest more people currently live in food poverty compared with previous decades, as food banks did not exist ten years ago.
First broadcast on BBC Radio 4's Today programme on Friday 21 February.
Go to next video: Region's foodbank demand rockets