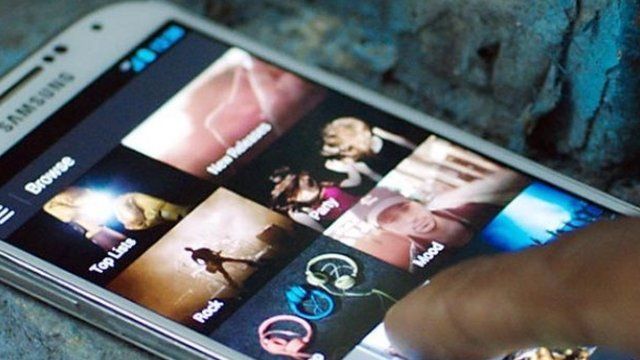 Video
Music streaming revenues 'grow 40% year-on-year'
Revenues from music streaming have grown 40% year-on-year in the UK, Geoff Taylor, chief executive of the British Phonographic Industry, has said.
Speaking to the Today programme he explained that streaming is making an "important contribution" to the revenues of record labels and the royalties they pay to artists.
Mr Taylor also stated that the UK's Top 40 music chart is to be updated to include streaming figures "in a few months' time".
Spencer Hickman, co-ordinator of Record Store Day, noted the recent rise in vinyl sales.
He explained that a lot of young people "like to buy physical products" from record stores.
First broadcast on BBC Radio 4's Today programme on Wednesday 19 February.