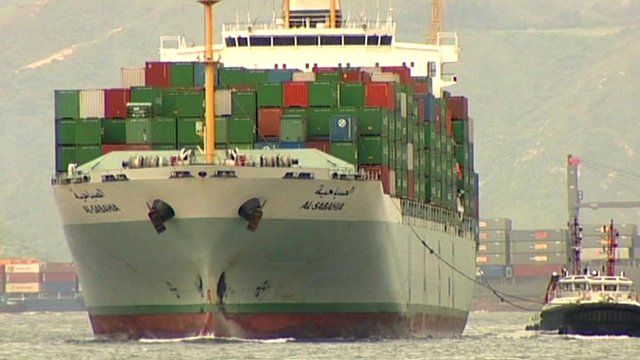 Video
Does drop in key shipping index predict global slowdown?
Before the world fell into recession in 2008 there was one area of the global economy that gave a warning signal - the shipping industry.
The key measure used by industry to track freight rates is the Baltic Dry Index, which historically has been seen as a great forecaster of global economic demand.
However it has lost half its value this year - so should we be worried?
Jeannie Joye reports.
Go to next video: Onboard huge container ship